1994-1995 Bryan Ferry Mamouna
Bryan Ferry took to the road for the first time in 6 years to promote his albums Mamouna & Taxi. The tour went all over Europe, USA, Australia, Japan & South America.
The band line up changed slightly when the tour began its second leg in 1995. Gone were Neil Hubbard and Gabrielle Goodman who had commitments to promote her new album, Robin Trower replaced Chester Kamen and Alvino Bennet took over from Steve Ferrone on drums.
One of the South American shows was filmed with the intention of being released as a video but it never managed a release.
The Space Between was only played at a few early shows, Hold On I'm Coming was a one-off performance in Glasgow and Hull & Sydney heard the only known performances of Just One Look. Dance Away was added to some of the USA shows.
Dan Lipman from the support band Leena Conquest, joined the band for the last 5 numbers on the UK shows. Andy Mackay also joined the band on stage for the encores at the London shows. Robin Trower guested at the London shows in October 1994 for The 39 Steps. Scarlet were the support band for the 1995 UK dates and Combustible Edison were the supprt band during the USA dates in 1994
Tour Book
Click to see some scanned tourbook images - these may take a while to load on slower connections.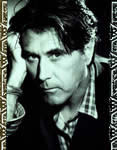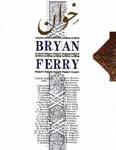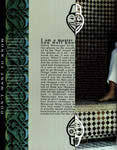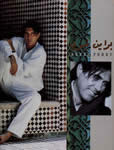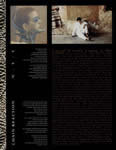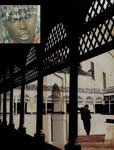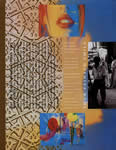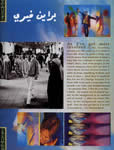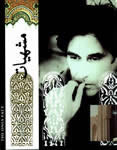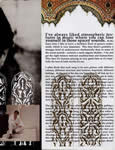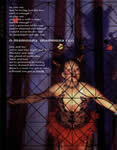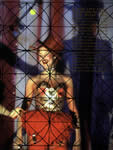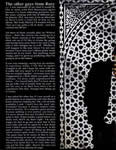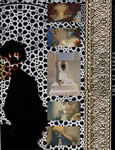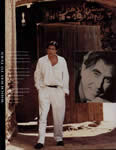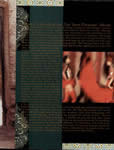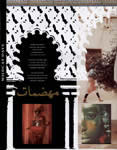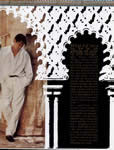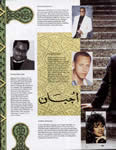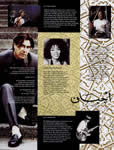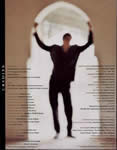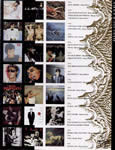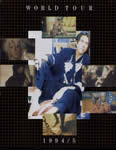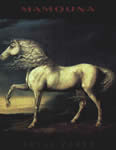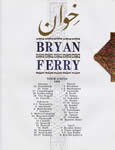 Typical Set List
We don't have specific show setlists for this tour. Please contact us if you have anything of interest.
Tour Musicians & Credits
Tour Venues and Itinerary
28 September 1994 Lycabettus Theatre Athens Greece
29 September 1994 Lycabettus Theatre Athens Greece
02 October 1994 Coliseum Lisbon Portugal
03 October 1994 Coliseum Oporto Portugal
05 October 1994 Aqualung Universal Madrid Spain
06 October 1994 Studio 54 Barcelona Spain
08 October 1994 The Zenith Toulon France
10 October 1994 The Zenith Paris France
11 October 1994 Vorst National Brussels Belgium
13 October 1994 Musensaal Mannheim Germany
14 October 1994 ICC Berlin Germany
17 October 1994 Sportshalle Cologne Germany
18 October 1994 Alte Oper Frankfurt Germany
19 October 1994 Philharmonie Munich Germany
21 October 1994 Meistersingerhalle Nurenburg Germany
23 October 1994 CCH Hamburg Germany
25 October 1994 SECC Glasgow Scotland
26 October 1994 Aston Villa Leisure Centre Birmingham England
27 October 1994 Apollo Manchester England
29 October 1994 Labbatt's Apollo Hammersmith London England
30 October 1994 Labbatt's Apollo Hammersmith London England
01 November 1994 The Point Theatre Dublin Ireland
06 November 1994 New Haven Connecticut USA
07 November Montreal Canada
09 November Cleveland USA
11 November Minneapolis USA
12 November Milwaukee USA
14 November Chicago USA
15 November Chicago USA
17 November The Fox Theatre Detroit USA
18 November Toronto Canada
19 November Toronto Canada
21 November Beacon Theatre New York USA
22 November Beacon Theatre New York USA
23 November Beacon Theatre New York USA
25 November Boston USA
26 November State Theater Portland Maine USA
28 November Washington DC USA
29 November Atlanta Georgia USA
01 December 1994 Austin Texas USA
02 December 1994 Dallas Texas USA
04 December 1994 Las Vegas USA
05 December 1994 San Diego USA
07 December 1994 Los Angeles USA
08 December 1994 Los Angeles USA
09 December 1994 Los Angeles USA
11 December 1994 Berkeley USA
12 December 1994 Berkeley USA
24 January 1995 Cirkus Stockholm Sweden
25 January 1995 Semtrum Oslo Norway
27 January 1995 Falkonercenter Copenhagen Denmark
28 January 1995 Lisebergshallen Gothenberg Sweden
30 January 1995 Congressgebouw The Hague Holland
31 January 1995 Muziekcentrum Utrecht Holland
02 February 1995 City Hall Newcastle England
03 February 1995 City Hall Newcastle England
04 February 1995 City Hall Sheffield England
06 February 1995 Apollo Manchester England
07 February 1995 Labbatt's Apollo Hammersmith London England
08 February 1995 Civic Hall Wolverhampton England
10 February 1995 International Conference Centre Bournemouth England
11 February 1995 Pavilion Theatre Plymouth England
12 February 1995 International Arena Cardiff Wales
14 February 1995 Regent Theatre Ipswich England
15 February 1995 Apollo Oxford England
16 February 1995 City Hall Hull England
20 February 1995 Harbour Pavilion Singapore
23 February 1995 Entertainment Centre Canberra Australia
25 February 1995 State Theatre Sydney Australia
26 February 1995 State Theatre Sydney Australia
27 February 1995 State Theatre Sydney Australia
01 March 1995 Entertainment Centre Brisbane Australia
03 March 1995 Palais Theatre Melbourne Australia
04 March 1995 Palais Theatre Melbourne Australia
05 March 1995 Palais Theatre Melbourne Australia
07 March 1995 Entertainment Centre Adelaide Australia
09 March 1995 Entertainment Centre Perth Australia
12 March 1995 NHK Hall Tokyo Japan
14 March 1995 Sun Palace Fukoka Japan
16 March 1995 Kousei Nenkin Kaikan Tokyo Japan
17 March 1995 Kousei Nenkin Kaikan Tokyo Japan
18 March 1995 Kousei Nenkin Kaikan Tokyo Japan
20 March 1995 Izumi T.21 Sendai Japan
21 March 1995 Sun Plaza Tokyo Japan
22 March 1995 Kanagana Kenmin Hall Yokohama Japan
26 March 1995 Tampa Bay Performing Arts Centre Florida USA
27 March 1995 Bob Carr Performing Arts Centre Orlando Florida USA
31 March 1995 Obras Sanitarius Stadium Buenos Aires Argentina
01 April 1995 Obras Sanitarius Stadium Buenos Aires Argentina
03 April 1995 Gigantinho Arena Porto Alegre Brazil
05 April 1995 Olympia Sao Paulo Brazil
06 April 1995 Olympia Sao Paulo Brazil
07 April 1995 Olympia Sao Paulo Brazil
08 April 1995 Metropolitan Rio De Janeiro Brazil