1995 Bryan Ferry Heineken Night Of The Proms
Bryan Ferry performed in the Night Of The Proms tour sponsored by Heineken in 1995. The shows consisted of Al Jareau, Rodger Hodgson of Supertramp and Andrea Bocelli performing songs from their own repertoire and being accompanied by an orchestra.

Bryan was accompanied by Audrey Wheeler who was in Bryan's band for the 1994/1995 world tour. Singer/songwriter John Miles was the guitarist in the Orchestra. The finale to the show was a performance of The Beatles song Hey Jude by all the artists involved in the show.
Tour Book
Click to see some scanned tourbook images - these may take a while to load on slower connections.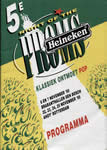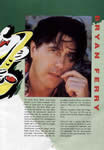 Typical Set List
For specific show setlists for this tour click here
Tour Musicians & Credits
Tour Venues and Itinerary
06 November 1995 Brabanthallen Den Bosch Netherlands
07 November 1995 Brabanthallen Den Bosch Netherlands
08 November 1995 Sportpalais Antwerp Belgium
09 November 1995 Sportpaleis Antwerp Belgium
10 November 1995 Sportpaleis Antwerp Belgium
11 November 1995 Westfalenhalle Dortmund Germany
12 November 1995 Deutschlandhalle Berlin Germany
14 November 1995 Olympiahalle Munchen Germany
15 November 1995 Hallenstadion Zurich Switzerland
16 November 1995 Sportpaleis Antwerp Belgium
17 November 1995 Sportpaleis Antwerp Belgium
18 November 1995 Sportpaleis Antwerp Belgium
19 November 1995 Sportpaleis Antwerp Belgium
21 November 1995 Le Zenith Lille France
22 November 1995 The Ahoy Rotterdam Netherlands
23 November 1995 The Ahoy Rotterdam Netherlands
24 November 1995 The Ahoy Rotterdam Netherlands
25 November 1995 The Ahoy Rotterdam Netherlands
27 November 1995 Palau de los Deportes Madrid Spain