1977 Bryan Ferry (In Your Mind)
Bryan Ferry's first world tour without Roxy Music included Phil Manzanera & Paul Thompson in his band. He performed mainly tracks from his solo albums and a few tracks from Roxy's catalouge.

Chris Spedding joined Bryan for this tour after making a deal with Bryan's management to help promote his next album 'Hurt'

The support band for the UK leg of the tour were Illusion.

One of the Japanese shows were captured on film and has been shown on Japanese TV

The Junior Walker song 'Roadrunner' was part of the live set though Ferry had never recorded it before and The Beatles 'Ticket To Ride' was performed at some USA shows.
Tour Book
Click to see some scanned tourbook images - these may take a while to load on slower connections.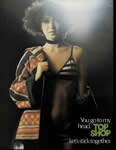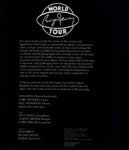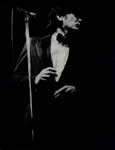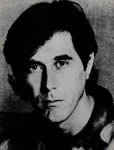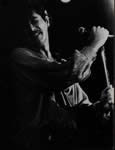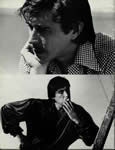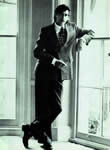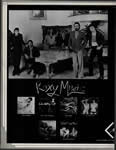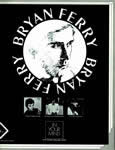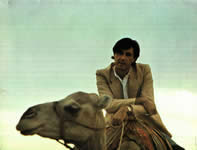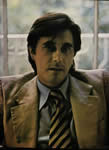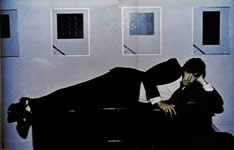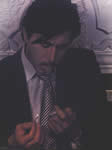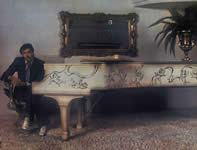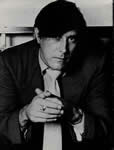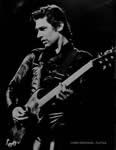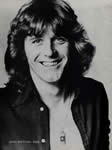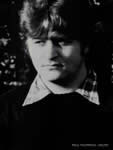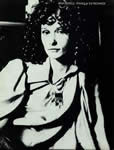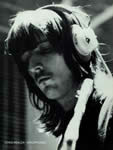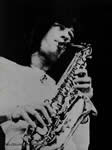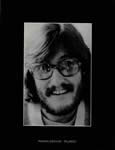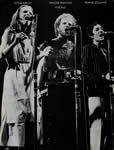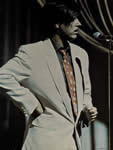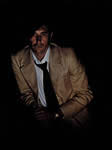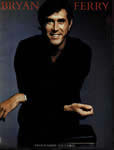 Typical Set List
We don't have specific show setlists for this tour. Please contact us if you have anything of interest.
Tour Musicians & Credits
Tour Venues and Itinerary
01 December 1976 Empire Liverpool England (Canceled & Rescheduled)
02 December 1976 Playhouse Edinburgh Scotland (Canceled & Rescheduled)
03 December 1976 Playhouse Edinburgh Scotland (Canceled & Rescheduled)
04 December 1976 Apollo Glasgow England (Canceled & Rescheduled)
05 December 1976 Apollo Glasgow England (Canceled & Rescheduled)
06 December 1976 City Hall Newcastle England (Canceled & Rescheduled)
07 December 1976 City Hall Newcastle England (Canceled & Rescheduled)
08 December 1976 Palace Manchester England (Canceled & Rescheduled)
10 December 1976 Opera House Blackpool England (Canceled & Rescheduled)
11 December 1976 Coventry Theatre Coventry England (Canceled & Rescheduled)
13 December 1976 Royal Albert Hall London England (Canceled & Rescheduled)
14 December 1976 Odeon Birmingham England (Canceled & Rescheduled)
15 December 1976 Odeon Birmingham England (Canceled & Rescheduled)
19 December 1976 Gaumont Southampton England (Canceled & Rescheduled)
20 December 1976 Winter Gardens Bournemouth England (Canceled & Rescheduled)
22 December 1976 Capitol Cardiff Wales anceled & Rescheduled)
23 December 1976 Colston Hall Bristol England (Canceled & Rescheduled)

01 February 1977 Gaumont Southampton England
02 February 1977 Winter Gardens Bournemouth England
03 February 1977 De Montford Hall Leicester England
04 February 1977 ABC Peterborough England
07 February 1977 Royal Albert Hall London England
08 February 1977 Royal Albert Hall London England
09 February 1977 Royal Albert Hall London England
12 February 1977 Capitol Theatre Cardiff Wales
13 February 1977 Colston Hall Bristol England
15 February 1977 Odeon Birmingham England
16 February 1977 Odeon Birmingham England
17 February 1977 Opera House Manchester England
19 February 1977 Grand Theatre Leeds England
20 February 1977 City Hall Newcastle England
21 February 1977 City Hall Newcastle England
23 February 1977 Apollo Glasgow Scotland
24 February 1977 Apollo Glasgow Scotland
25 February 1977 Playhouse Edinburgh Scotland
27 February 1977 Empire Liverpool England
28 February 1977 City Hall Sheffield England
02 March 1977 Jaap Edenhal, Amsterdam, Holland
04 March 1977 Pavillon de Paris, Porte de Pantin, France.
07 March 1977 Essen Grugahalle Germany
10 March 1977 Konserhuset Stockholm Sweden
12th March 1977 Scandinavium, Göteborg
14th March 1977 Tivoli Concert Hall, Copenhagen

12 May 1977 Festival Hall Brisbane Australia
13 May 1977 Festival Hall Brisbane Australia
15 May 1977 Hordern Pavilion Sydney Australia
16 May 1977 Hordern Pavilion Sydney Australia
17 May 1977 Hordern Pavilion Sydney Australia
19 May 1977 Festival Hall Melbourne Australia
20 May 1977 Festival Hall Melbourne Australia
25 May 1977 Apollo Stadium Adelaide Australia
26 May 1977 Apollo Stadium Adelaide Australia
30 May 1977 Entertainment Centre Perth Australia
31 May 1977 Entertainment Centre Perth Australia
04 June 1977 Festival Hall Osaka Japan
05 June 1977 Shinjuku Kouseinenkin-Kaikan Tokyo Japan
06 June 1977 Kouseinenkin-Kaikan Osaka Japan
09 June 1977 Sun Plaza Nakano Japan
11 June 1977 Winterland San Fransisco USA
12 June 1977 Civic Auditorium Santa Monica USA
13 June 1977 University Of The Pacific Stockton USA
15 June 1977 Paramount Theater Seattle, WA USA
19 June 1977 Tower Theater Philadelphia USA
22 June 1977 Lisner Auditorium Washington DC USA
23 June 1977 Bottom Line New York USA
24 June 1977 Bottom Line New York USA
25 June 1977 Civic Center Cape Cod USA
27 June 1977 Music Hall Cleveland USA
28 June 1977 Masonic Auditorium Detroit USA
15 July 1977 Hodern Pavillion Sydney Australia
19 July 1977 Hodern Pavillion Sydney Australia
25 July 1977 State Theatre Sydney Australia
26 July 1977 State Theatre Sydney Australia
27 July 1977 State Theatre Sydney Australia

**(Still Searching For Other Dates)**