1975-76 Roxy Music (Siren)
The 1975 tour took Roxy throughout Europe, USA, Australia & Japan.

Roxy Music were supported by Sadistic Mika Band in Europe and by Split Enz in Austarlia & New Zealand. Phil Manzanera was so impressed with Split Enz that he produced an album for them.

Just Another High, Strictly Confidential & Pyjamarama were performed at a few UK shows. A Really Good Time was also played with the string parts on a backing track.
Tour Book
Click to see some scanned tourbook images - these may take a while to load on slower connections.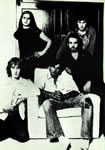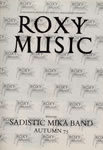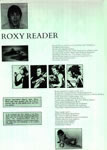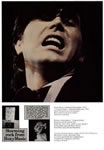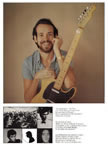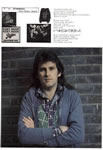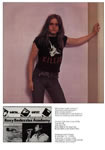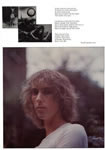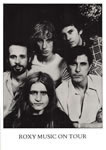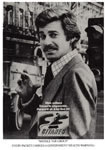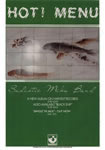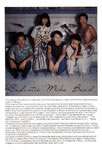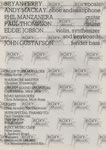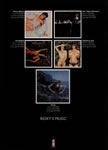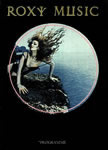 Typical Set List
We don't have specific show setlists for this tour. Please contact us if you have anything of interest.
Tour Musicians & Credits
Tour Venues and Itinerary
02 October 1975 Guildhall Preston England
03 October 1975 Empire Liverpool England
04 October 1975 University Leeds England
05 October 1975 University Leeds England
06 October 1975 Trentham Garden Stoke England
08 October 1975 Apollo Glasgow Scotland
09 October 1975 Apollo Glasgow Scotland
10 October 1975 Apollo Glasgow Scotland
12 October 1975 City Hall Newcastle England
13 October 1975 City Hall Newcastle England
14 October 1975 Belle Vue Manchester England
15 October 1975 Belle Vue Manchester England
17 October 1975 Empire Pool Wembley London England
18 October 1975 Empire Pool Wembley London England
22 October 1975 The Alcazar Bingley Hall Birmingham England
23 October 1975 The Alcazar Bingley Hall Birmingham England
14 November 1975, Public Auditorium, Cleveland, Ohio USA
21 November 1975 Lisner Auditorium Washington DC USA
22 November 1975 Massey Hall Toronto Canada
23 November 1975 Massey Hall Toronto Canada
01 December 1975 Toledo Sports Arena Ohio USA
23 January 1976 Konserthuset Stockholm Sweden
24 January 1976 Gothenburg Sweden
27 January 1976 Konserthuset Stockholm Sweden
13 February 1976 Memorial Auditorium, Kansas City, MO, USA
15 February 1976 Kent State University, Kent, OH, USA
16 February 1976 Bowling Green State University Ohio USA (Cancelled)
17 February 1976 Ambassador Theatre, St. Louis, MO, USA
20 February 1976 Palladium, Los Angeles, CA, USA
21 February 1976 Paramount Theatre, Oakland, CA, USA
26 February 1976 Armadillo World Headquarters Austin, TX, USA
28 February 1976 Warehouse, New Orleans, LA, USA
29 February 1976 Ellis Auditorium, Memphis, TN, USA
06 March 1976 Orpheum Theatre, Boston, MA, USA
07 March 1976 Rochester, NY, USA
08 March 1976 Calderone Theater, New York, NY, USA
11 March 1976 State Fair Coliseum, Indianapolis, IN, USA
12 March 1976 Veterans Auditorium, Columbus, OH, USA
13 March 1976 The Gardens, Louisville, OH, USA
14 March 1976 Carnegie Mellon University, Pittsburgh, PA,USA
15 March 1976 Memorial Coliseum, Ft. Wayne, IN, USA
16 March 1976 IMA Auditorium/Theater, Flint, MI, USA
18 March 1976 Guthrie Theatre Minneapolis. USA
20 March 1976 Defiance College Auditorium, Defiance, OH, USA
**(Still Searching For Other Dates)**