1980-81 Roxy Music Flesh + Blood
Roxy Music's 1980 tour had to have some dates cancelled to to Bryan Ferry having a kidney infection. Roxy performed Jealous Guy for the first time at a show in Germany at the time when John Lennon was murdered. This tribute performance was the inspiration for the band to record the song and release it as a single.
The support band in UK was Martha And The Muffins who had a hit in the UK charts with Echo Beach at the time.
Tour Book
Click to see some scanned tourbook images - these may take a while to load on slower connections.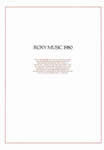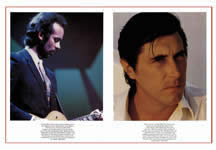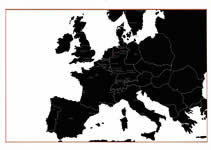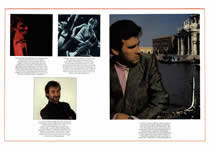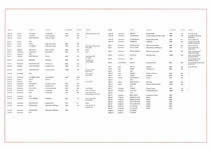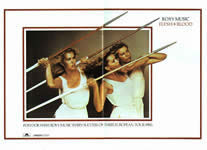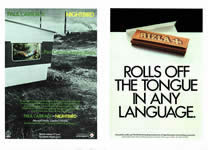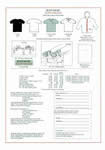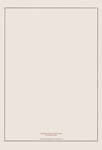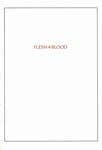 Typical Set List
We don't have specific show setlists for this tour. Please contact us if you have anything of interest.
Tour Musicians & Credits
Tour Venues and Itinerary
29 May 1980 La Rotonde Le Mans France
30 May 1980 Hall Exposition Annect France
31 May 1980 Palais De Sport Montpelier France
02 June 1980 Palais De Sport Paris France
03 June 1980 Palais Des Grottes Cambrai France
04 June 1980 Vorst National Brussels Belgium
05 June 1980 Sportshalle Cologne Germany
07 June 1980 Ahoy Rotterdam Netherlands
08 June 1980 Stadthalle Bremen Germany
09 June 1980 The Forum Copenhagen Denmark
10 June 1980 Scandinavium Gothenburg Sweden
11 June 1980 Gröna Lund (Tivoli) Stockholm Sweden
13 June 1980 Saarlandhalle Sarrbrucken Germany
14 June 1980 Festival Metz France
16 June 1980 Congress Centre Hamburg Germany
17 June 1980 Eissporthalle Kassel Germany
18 June 1980 Munsterlandhalle Munster Germany
19 June 1980 Grugehalle Essen Germany
20 June 1980 Ostseehalle Kiel Germany
22 June 1980 Stadthalle Wolfsburg Germany
23 June 1980 Kuppelshalle Hannover Germany
24 June 1980 Offenbach Stadthalle Frankfurt Germany
25 June 1980 Offenbach Stadthalle Frankfurt Germany
27 June 1980 Eissporthalle Berlin Germany
28 June 1980 Lauder-Tauber-Franken Halle Wursburg Germany
29 June 1980 Hemmerlein Halle Nuremburg Germany
30 June 1980 Stadthalle Freiberg Germany
01 July 1980 Rhine Neckar Halle Heidelburg Germany
02 July 1980 Messehalle, Sindelfingen Stuttgart Germany
03 July 1980 Oberschwabenhalle Ravensburg Germany
04 July 1980 Olympia Halle Munich Germany
06 July 1980 St Jacobs Halle Basle Switzerland
07 July 1980 Palalido Milan Italy
08 July 1980 Tendastrisce Rome Italy
10 July 1980 Palasport Studio Rimini Italy
11 July 1980 Palasport Turin Italy
12 July 1980 Arena Nice France
14 July 1980 Bull Ring Barcelona Spain (Cancelled Due To Bryan Ferry being ill)
15 July 1980 Stadium Roman Bolero Madrid Spain (Cancelled Due To Bryan Ferry being ill)
17 July 1980 Palacio Cristal Porto Portugal (Cancelled Due To Bryan Ferry being ill)
18 July 1980 Pavilhio Destortes Cascais Portugal (Cancelled Due To Bryan Ferry being ill)
23 July 1980 Conference Centre Brighton England
24 July 1980 Odeon Birmingham England
25 July 1980 Odeon Birmingham England
26 July 1980 Apollo Manchester England
27 July 1980 Apollo Manchester England
28 July 1980 Apollo Glasgow Scotland
29 July 1980 Apollo Glasgow Scotland
01 August 1980 Wembley London England
02 August 1980 Wembley London England
19 December 1980 Dortmund Germany
13 January 1981 Apollo Manchester England
14 January 1981 Apollo Manchester England
15 January 1981 Odeon Birmingham England
16 January 1981 Odeon Birmingham England

17 January 1981 Granby Hall Leicester England
180 January 1981 Granby Hall Leicester England
4th February 1981 Festival Hall Melbourne Australia